Hudson Heights RES Marketing Kit
We Provide Marketing Solutions For Your Real Estate Business
For real estate agents that want to be pro-active about marketing their listings, we offer our professional real estate marketing kit.
The Hudson Heights RES market kit is free with purchase of any photography package. The real estate marketing kit includes all of the following items:
Single Property Websites
Social Media Tiles
Social Media Videos
Property Flyer PDFs
High Resolution Pictures
Pictures Scaled Down for Social Media and MLS
Links To Share or Embed
And More!
Here are some highlights to the full marketing kit
Single Property Websites
Hudson Heights RES offers a variety of predesigned real estate photography website styles, as well as on-demand custom options as needed. These sites are designed to be user-friendly, visually appealing, and simple to adapt to your particular needs as you market your real estate properties.
Click the screenshot for access to a demo property site.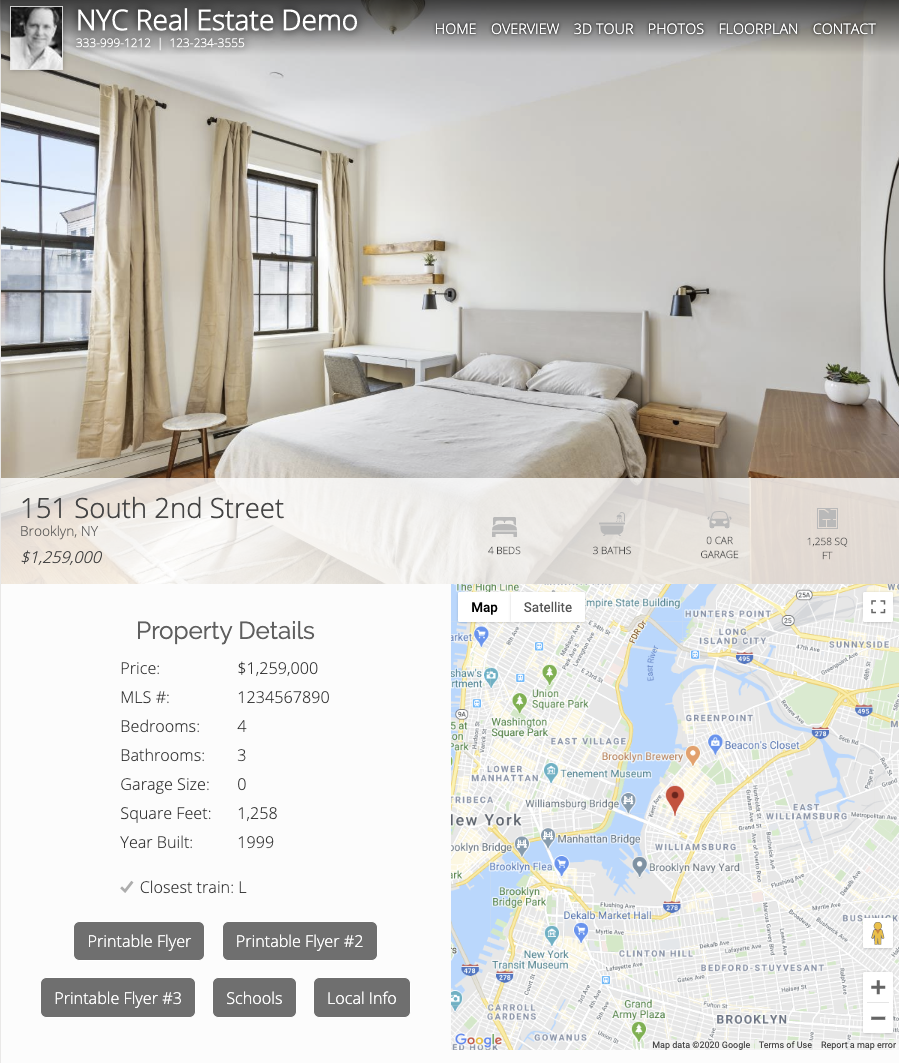 Flyers, Printable Files & Attachments
With more than a dozen flyer templates to choose from, creating a full-page flyer from the high-resolution photos is a snap. Customize the photos, text and more in seconds and your flyer is instantly ready to download as a PDF or print!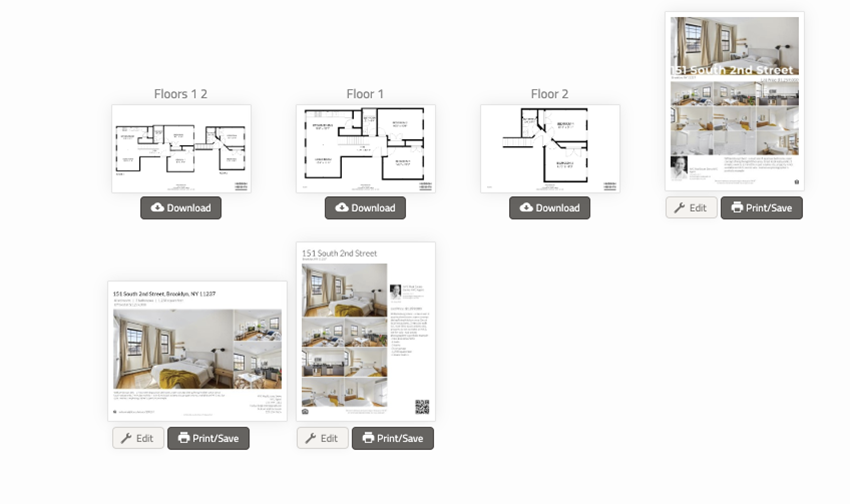 Social Media Videos
Social media videos give your buyers instant exposure for your listings. Every web site includes a branded video, an unbranded video and two social media optimized promo videos built from the still photos and videos.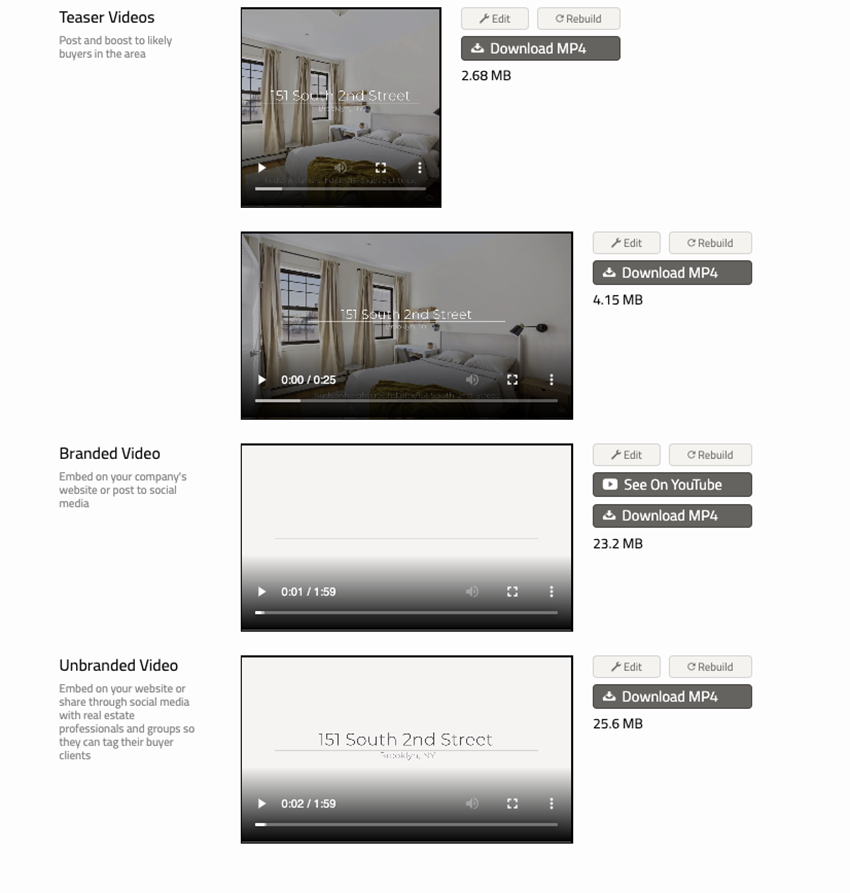 Social Media Tiles
For real estate agents that want to be pro-active about marketing a listing, social media is the place to be. We provide a variety of templates for posting to social media, making it easier than ever to look good in the social-sphere!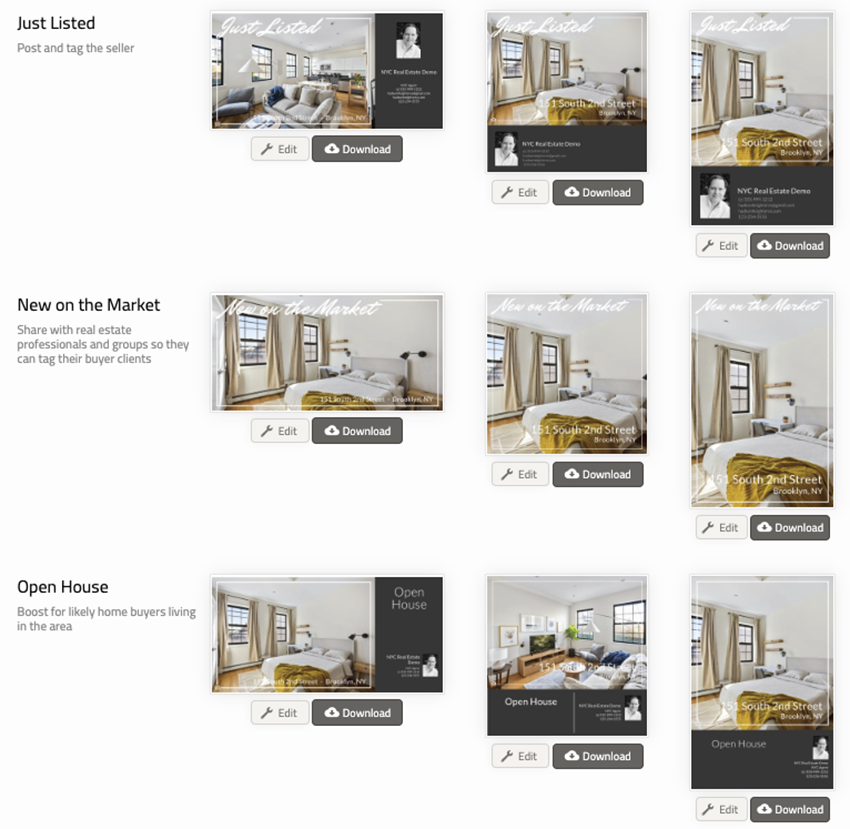 Making downloadable social media is easy – pick your picture, edit the text, and then download immediately. All that's left to do is to just upload.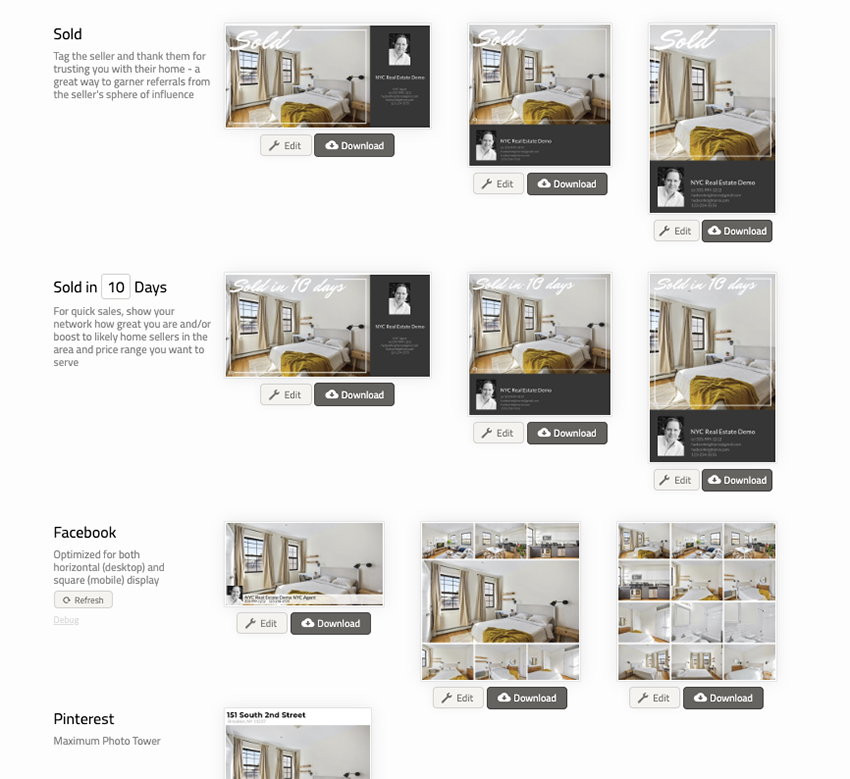 Ready to get started with our marketing kit?